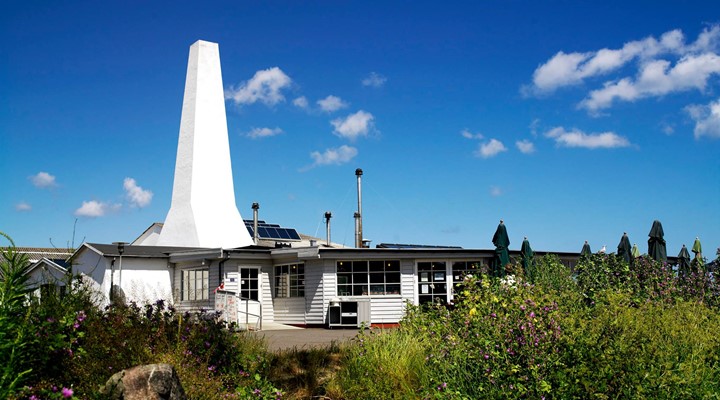 The restaurant is located right next to the rocks, with a clear view of the Baltic Sea.
The delicious buffet, consisting of many delicacies and specialties of Bornholm, is built around a large rock sticking up in the middle of the restaurant.
The atmosphere is relaxed and comfortable with room for the whole family, and the children have play in nature right outside the restaurant.